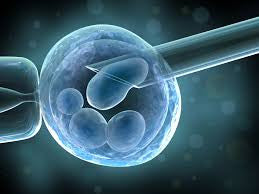 Getting Pregnant In Vitro MP3 - Daytime/Bedtime Version
Trying to become pregnant can be a very stressful experience, and for some prospective parents in vitro fertilization is the answer to their dreams.  This MP3 immerses you in the positivity to allow your body to accept the fertilization and to nurture and support the health and growth of the baby through delivery. It encourages the mother to believe in her body's natural ability to carry and birth the child or children that have been conceived. Parents are encouraged to "let go' of any previously unsuccessful fertilizations and to embrace this one with enthusiasm and positivity. The power of our minds combined with the natural ability of our bodies can nuture successful pregnancies and births.
Hypnosis MP3's generally become more and more effective as you listen to them. As you continue to listen a deeper and faster level of relaxation is acheived.
Bedtime version
WARNING: Due to the wonderful state of relaxation induced by these MP3s they should only be used when you are in a safe, secure place... NEVER while driving or doing any task that requires concentration in order to ensure your safety. Just allow yourself to be lulled into relaxation. There is no need to "TRY" ... just "ALLOW" yourself to relax. Recommended use is once daily or more if necessary.
Bedtime versions are created to listen to as you fall asleep for the night and Daytime versions are created to awaken you after the MP3 is over. Daytime/Bedtime versions may be listened to at either time.
---
We Also Recommend